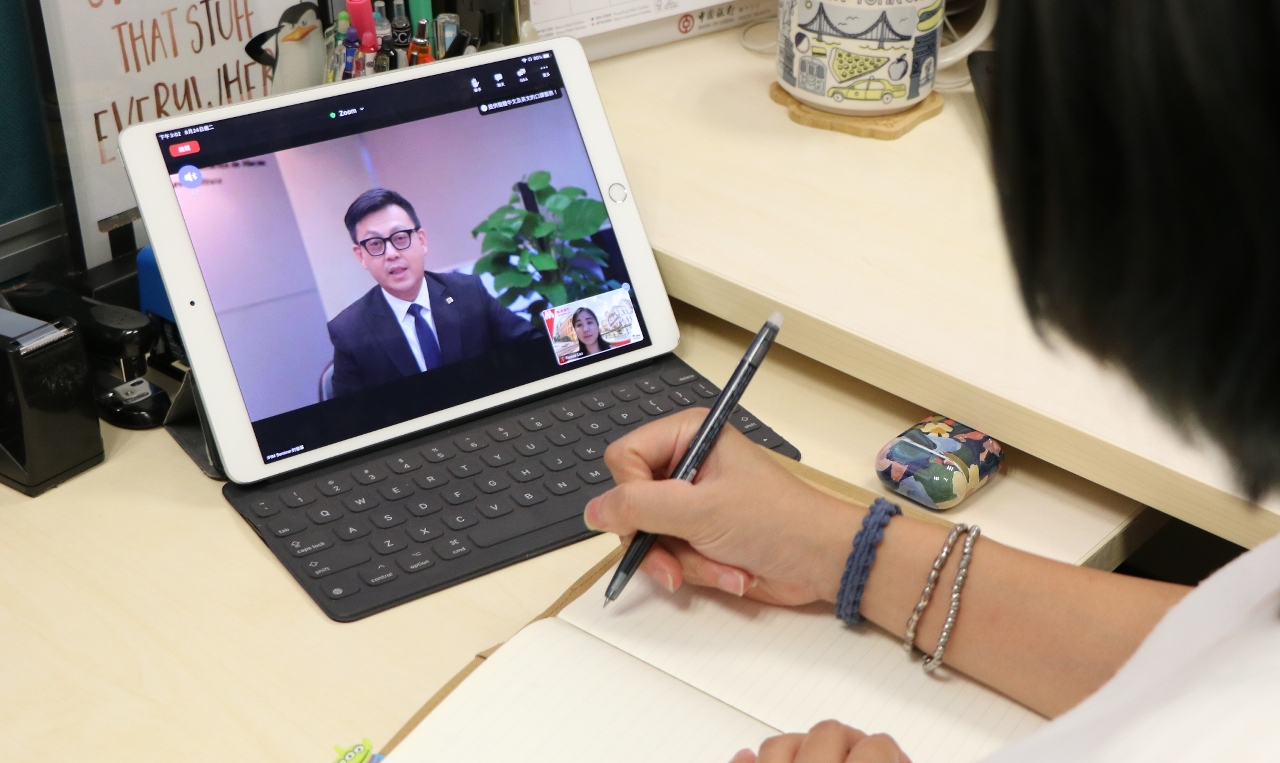 IPIM hosts webinars
To help MICE practitioners learn about the new strategies employed when organising association meetings under the impact of COVID-19, the Macao Trade and Investment Promotion Institute (IPIM) held a webinar on 'How the Association Meetings Market Emerges from the Post COVID Era' on 24 August, with professionals from the industry invited to share their experiences and exchange insights with over 50 participants.
The webinar was hosted by Mike Williams, IPIM's consultant on convention and exhibition, and joined by three industry professionals from Mainland China, Australia and the Philippines as key speakers, including Alicia Yao, Managing Director of IME Consulting, a company specialised in MICE and incentive tour consultation services; Belinda Moore, Managing Director of Strategic Membership Solutions, an association consultant company; Octavio Bobby Peralta, Founder and Chief Executive Officer of the Philippine Council of Associations and Association Executives (PCAAE). The speakers discussed and exchanged ideas on several topics regarding the post-pandemic era such as factors considered by associations when selecting meeting destinations, the way association events are held, and the strategies of bidding for association meetings in the future, and elaborated on the topics with case studies. During the webinar, the speakers mentioned that after the pandemic, associations may face a decrease in income, changes in ways events are held, and issues related to risk assessment and handling. According to an online survey during the webinar, many participants considered that budget cost is the most crucial factor for associations in selecting meeting destinations, followed by cross-border entry restrictions of destinations.
Including the aforesaid event, IPIM had already held three MICE webinars this year. IPIM will continue to hold various online workshops and invite advisors and veterans from the MICE industry to share practical knowledge or the latest international development trends. By holding these webinars, IPIM hopes to give continuous support to the industry during the pandemic, enhance practitioners' relevant knowledge, and promote the professionalism and marketisation of the industry. To review the webinars or obtain the latest information on MICE training courses, please visit IPIM's 'Macao MICE Portal' website at www.mice.gov.mo.
View gallery