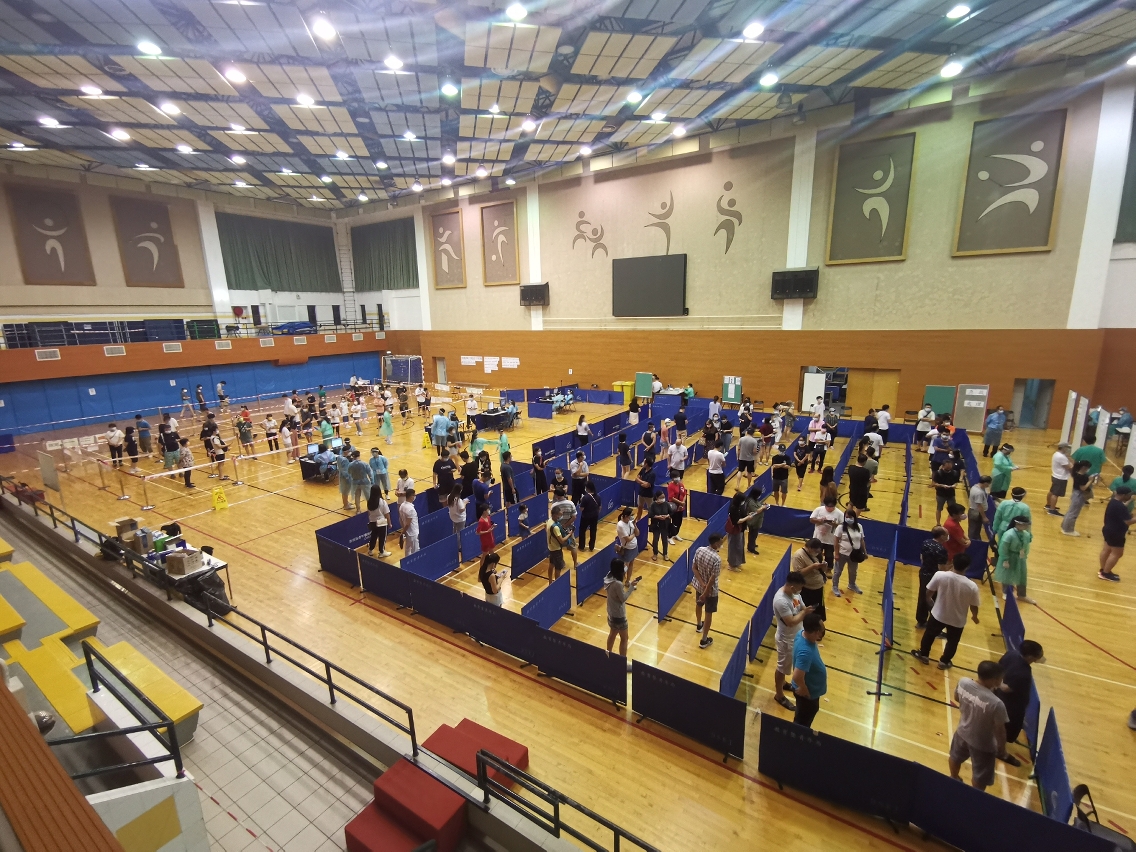 All nucleic acid testing stations are operating in an orderly way.
In order to cooperate on epidemic prevention and control work of the SAR government, the third mass nucleic acid testing is implemented from 9:00 pm on 4 October (Monday) to 9:00 pm on 7 October (Thursday). Based on the previous experience in carrying out the mass nucleic acid testing, the Novel Coronavirus Response and Coordination Centre (hereinafter referred to as the Response Coordination Centre), Unitary Police Services and several members of civil defense structure continue to use the method of two centres in parallel, to jointly implement the mass nucleic acid testing, including conducting relevant inspections, maintaining order, coordinating the real-time people flow monitoring at each station so as to ensure the smooth operation and timely release of information.
Residents could make a booking for the mass nucleic acid testing from 4:00 pm on 4 October and the testing started at 9:00 pm on time. 41 stations are operating smoothly. The total number of sampling points is similar to that in the second mass nucleic acid testing. The average waiting time is about 30 minutes. As at midnight on 5 October, the total number of bookings is 337,000. At present, the online booking system temporarily opens quotas for the first 48 hours. There are sufficient quotas at each station. All people in Macao must participate in the mass nucleic acid testing; no exemption period is granted. People who have been vaccinated against COVID-19 can only take the testing 24 hours after being vaccinated.
The Response Coordination Centre urges residents to respond positively, make a booking as soon as possible, and arrive at the station on time for the testing. To meet the needs of epidemic prevention, residents should disinfect their hands before entering and leaving the testing station, avoid touching public facilities during the waiting period, keep a distance of one meter from each other, wear a mask and avoid talking too much to each other as well as adopt all epidemic prevention measures.
View gallery