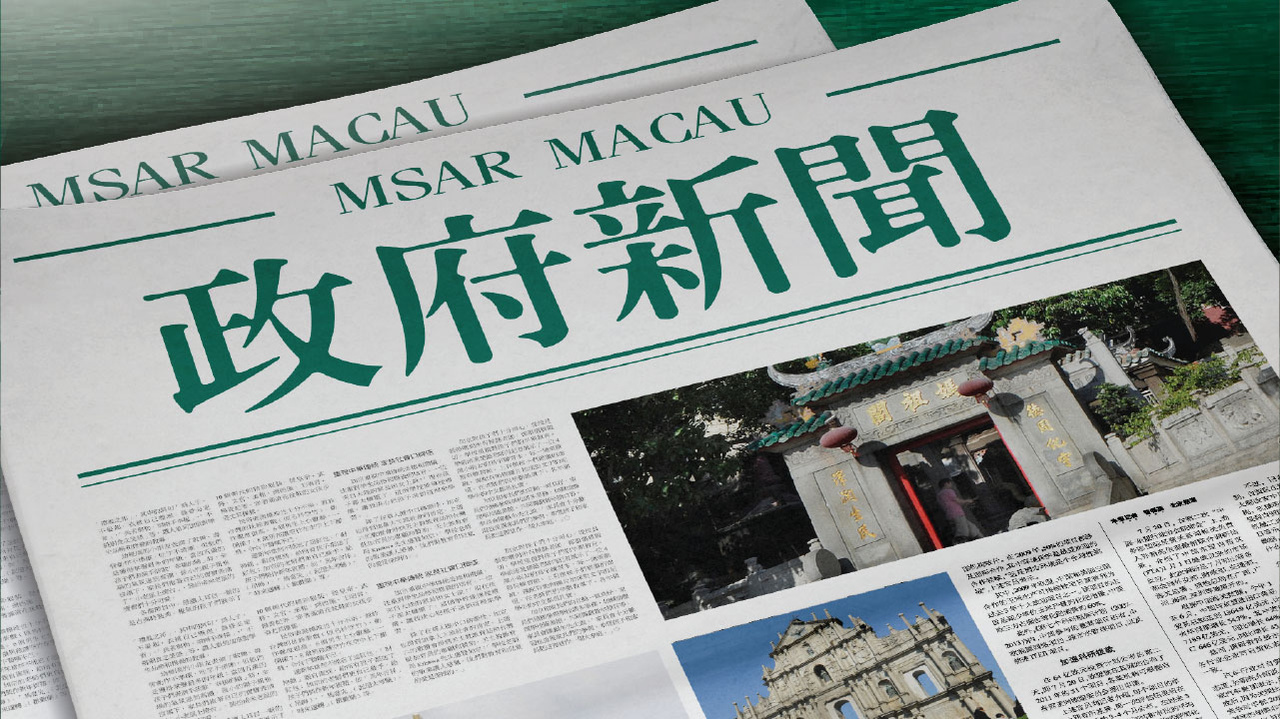 The Education and Youth Development Bureau (hereinafter referred to as the "DSEDJ") has always taken the health and safety of teachers and students into the utmost consideration when formulating and implementing various epidemic prevention work. In view of the recent epidemic changes in Macao, the DSEDJ has consulted and conducted an assessment with the health department. Considering the risks posed by clustering of students in schools, class suspension is implemented by schools of non-tertiary education, and in-person teaching in tertiary institutions is suspended. All students are engaged in home learning programme with diversified plans, including online classes.
At the beginning of last year, due to the epidemic development at that time, in order to avoid clustering, staff members from the public sector were exempted from work from early to mid-February, and only limited public services were retained. The DSEDJ also announced the measure of continuation of learning during class suspension.
This year, under the circumstances of consistent epidemic prevention, all sectors of the community are required to tie in with the guidelines issued by the health department to maintain normal operation continuously. Schools and institutions are also operating at a moderate level, so schools and school staff are required to follow the guidelines on epidemic prevention issued by the health department.
Teaching staff play a crucial role in planning, discussing and formulating distance learning content, providing online support for problem solving, and so forth to support students' learning at home. Regarding arranging online teaching or distance learning at different education levels and in different subjects, there are different requirements and necessary support is required for specific computers, recording equipment, teaching aids and network environment. It is therefore necessary for teaching staff to work at school or at home in accordance with different situations. Schools and institutions can reasonably arrange school staff to work at school to provide appropriate distance learning or online teaching to their students continuously, depending on different circumstances. And schools and institutions also rely on school staff in different positions to maintain teaching and operation of the facilities at a moderate level.
Schools and institutions can create more working space due to class suspension and reduce the clustering time of teaching staff in school. They can consider the actual teaching needs of schools, refer to the guidelines on class suspension in the School Operation Guide and adhere to the guidelines on epidemic prevention issued by the health department to make necessary and appropriate arrangements for the work of school staff, in accordance with their own conditions and requirements of school-based suspension plans. At the same time, the DSEDJ has proactively coordinated and promoted the vaccination of school staff to enhance their ability in epidemic prevention and to further safeguard the working environment of school staff.
View gallery