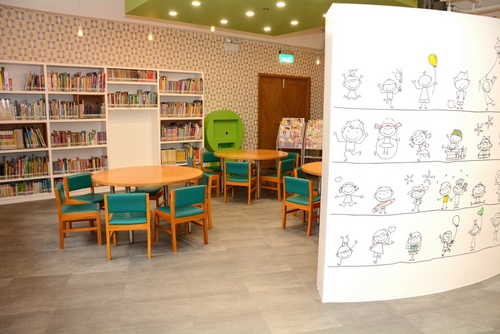 Ilha Verde Library
The Ilha Verde Library, under the Cultural Affairs Bureau (IC), reopens to the public today, 12 April, at 10am, after the completion of optimization works.
The Library occupies an area of approximately 5,100 square feet, providing nearly 80 seats for reading. Its interiordesign style aims to create a sense of natural simplicity, comfort and spaciousness. After the improvement and modification works, the Library now provides a new nursing room, as well as other basic services, namely accessibility to newspapers and periodicals, children's books and general books. The Library features a collection of approximate 23,000 volumes, over 4,000 items of audio-visual materials, 50 global newspapers and 300 types of magazines, among others, in order to meet the needs of readers in the Northern District and its neighbouring communities. IC hopes that through its public library services, the Library will become a significant cultural facility for the community.
The Ilha Verde Library is located at No. 281, Avenida da Concórdia, Edf. May Fair Garden, 4/F, Phase II, and is open from Monday to Saturday, from 10am to 8pm, and from 12pm to 8pm on Sunday, excluding public holidays. For enquiries, please contact the Macao Public Library through tel. no. 2822 5783 or 2838 1767 during office hours, or visit the Macao Public Library website at www. library.gov.mo.
View gallery