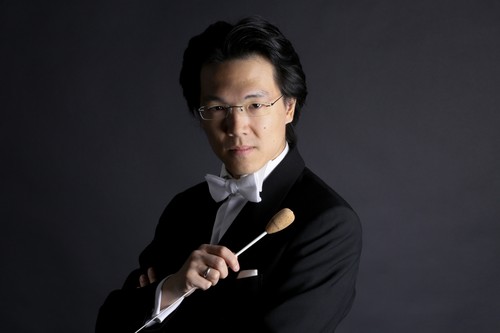 Lio Kuokman
The Macao Orchestra (OM), under the auspices of the Cultural Affairs Bureau, presents the "Easter Concert", part of the Orchestra's Maestros with Charismaseries on two consecutive nights, 15 and 16 April (Saturday and Sunday) at 8pm at St. Dominic's Church. Due to unforeseen circumstances, the Principal Conductor of the Orchestra, Lü Jia, will not perform as planned, and therefore the concert will be led by local conductor Lio Kuokman. Four outstanding Korean singers will also present solo pieces, celebrating the Easter with the Macao Orchestra together. In addition, the original programme of the concert will be changed. Admission is free.
Lio Kuokman, a renowned conductor born and raised in Macao, was awarded the Second Prize (First Prize not awarded), the Audience Prize and the Orchestra Prize at the 2014 Svetlanov International Conducting Competition in France, becoming the laureate of most prizes in this competition. He is also the first Chinese conductor taking the position of Assistant Conductor in the history of the Philadelphia Orchestra. Lio Kuokman is currently the Asia Residency Artistic Advisor and Conductor of the Hong Kong Sinfonietta. He also received the Medal of Merit – Culture granted by the MSAR Government in 2014 in praise of his contribution for the development of arts and culture.
In addition, the original programme of this concert will be changed. In collaboration with four outstanding Korean singers, the concert will feature a number of musical pieces such as Mozart's Requiem: K. 626 (Excerpts), Gounod's Petite Symphony for 9 Wind instruments and Elgar's Serenade in E minor, Op. 20, among others.
Admission to the "Easter Concert" is free. Tickets will be distributed at St. Dominic's Church one hour prior to the performance, on a first-come, first-served basis and are limited to a maximum of two tickets per person. The Macao Orchestra's upcoming concert"British Scenery", part of the Maestros with Charisma series, will be held on 29 April, at 8pm, at St. Dominic's Church, featuring Dvořák's Serenade for Winds in D Minor and British composer Vaughan Williams' elegant and tender Symphony No.5 in D Major. Admission is free. For details and enquiries about the concerts, please contact OM through tel. no. (853) 2853 0782 during office hours or visit the Macao Orchestra webpage at www.om-macau.org.
View gallery