Learn more before entering the venues! We invite artists to share with you the highlights and background information of the programmes.
An Alpine Symphony – Macao Orchestra and Shenzhen Symphony Orchestra
9/5
Thursday
19:00–19:30
Macao Cultural Centre Conference Room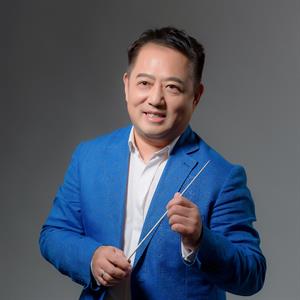 Speaker: Lu Jia
Language: Mandarin
Lu is now the Music Director and Principal Conductor of the Macao Orchestra, while also serving as Artistic Director of the Music at the National Centre for Performing Arts (NCPA) and the Principal Conductor of the NCPA Orchestra. In 1990, he became the first Asian maestro in Italian history to perform as chief conductor at Teatro Comunale Giuseppe Verdi di Trieste in Italy. Lu Jia was music director and chief conductor at Italy's l'orchestra di Toscana, the Norrkoping Symphony Orchestra in Sweden and the world-famous Arena di Verona. In 2017, Lu Jia was one of the overseas representatives attending the CPPCC National Conference, and on May 14 he directed the concert dedicated to the 1st "Belt and Road Summitˮ held in Beijing, with a performance highly praised by both Chinese and foreign leaders. He received the Great Wall Friendship Award from the Beijing Municipal Government for his outstanding contributions to the city in 2014, 2015 and 2017.
Since his tenure as Music Director and Principal Conductor of the Macao Orchestra in 2008, Lu Jia has propelled the orchestra to notable new heights with meticulous training, refined arrangement of programme repertoires and strict selection of guest artists in cooperation. He has led the orchestra on tour for many times in Austria, Switzerland, Portugal, Japan, Korea, plus regular concerts in Mainland China's major cultural capitals such as Beijing and Shanghai.
Rain – Rosas
12/5
Sunday
19:00–19:45
Macao Cultural Centre Conference Room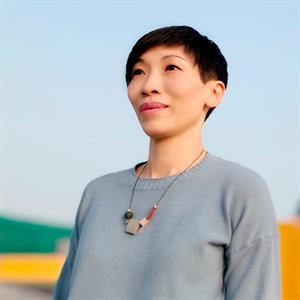 Speaker: Candy Kuok
Language: Cantonese
Founding member of Soda-City Experimental Workshop Arts Association, core member of Comuna de Pedra, and registered dance movement therapist in China. Started to learn dancing since early age, Candy has travelled to Paris, London, India and Vienna, to receive trainings that incorporated various disciplines and contemporary dance techniques.
Candy has been selected and recommended as candidate by the Macao SAR Government to the UNESCO Fellowship Programme (Choreography and Dance Education). Kuok finished the 3-year choreography course at the School of Dance of Macao Conservatory in 2005. In 2008 and 2012, she was selected for the "Dance to New York – Choreographer Exchange Programme" and "Site-specific Denmark Exchange Programme" organised by the Macao Cultural Centre, receiving training in New York and Copenhagen respectively.
In recent years, she has been creating dance works that enhance public awareness on the conservation of the city landscape/environment. Since 2013, she has been curating the annual "OFF | SITE: Site-specific Performance Project", integrating arts into thecommunity.
Chinese Musical Painting – Macao Chinese Orchestra
21/5
Tuesday
19:00–19:30
Macao Cultural Centre Conference Room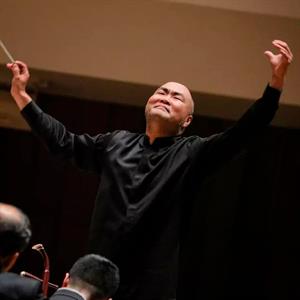 Speaker: Liu Sha
Language: Mandarin
A national first class conductor, Liu is currently Music Director and Principal Conductor of the Macao Chinese Orchestra, Resident Conductor of the China National Traditional Orchestra (CNTO) and the Central Conservatory Chinese Orchestra, Guest Conductor-in-Residence of the Shanghai Chinese Orchestra, the Artistic Director and Principal Conductor of the Jilin Symphony Orchestra and Vice Chairman of the Russian Chinese Artists' and Musicians' Association.
He graduated from the Central Conservatory of Music where he studied conducting, and later went to the N.A. Rimsky-Korsakov St. Petersburg Conservatory to further his conducting studies. He completed the programme with top honours and was awarded a diploma in Opera-Symphony Conducting.
Acclaimed as a cross-genre conductor adept in both Chinese and Western music in recent years, Liu has easy command over Western symphonic music and Chinese orchestral music. In the former, his forte is in the music of Russia and Eastern Europe, and he expanded his concert repertoire phenomenally by including 20th century Western music and Chinese contemporary works.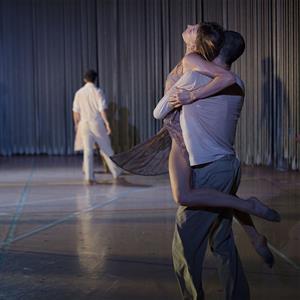 ---