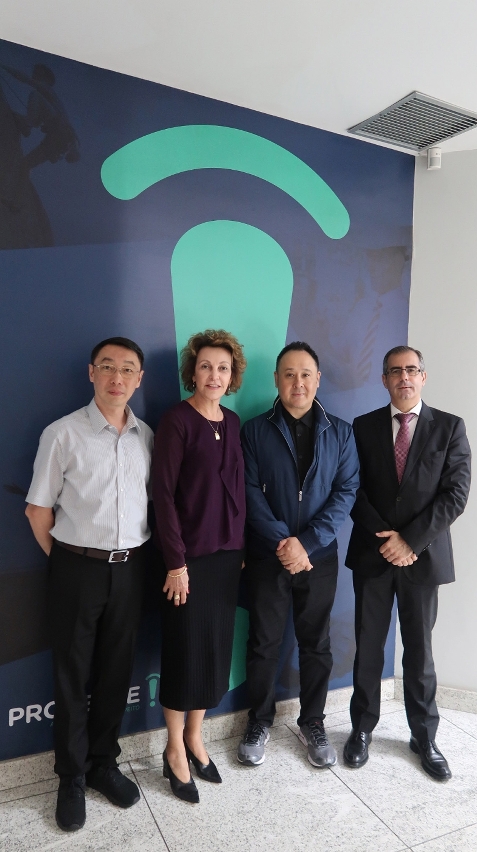 Cooperation between Consumer Council and Brazil's PROTESTE
Representatives from the Consumer Council visited Rio de Janeiro earlier for a meeting with PROTESTE, the consumer protection organization in Brazil, to discuss on the setup of a long-term communication mechanism. The Council's representatives were received by Maria Inês Dolci, Vice President of Directors Council of PROTESTE, and Pedro Moreira, Executive Director of PROTESTE, both parties agreed to sign a cooperation agreement to implement the relevant mechanism.
PROTESTE is the largest consumer protection organization in Brazil and Latin America, and the second largest in the world. There are over 200,000 members under PROTESTE, and it is member of the Consumers International and CONSUMARE. Both parties reached a consensus to work together in the work meeting in Rio, cooperation including personnel training, exchange of information, joint activities, sharing of research reports, etc. will be held in the future. A mutual dispute resolution mechanism was also discussed, and the status of Macao Consumer Council serving as a case referral platform between consumer organizations in China and Brazil was confirmed. To enhance Macao's role as a service platform between China and Portuguese-speaking Countries, both parties agreed to refer complaint cases to each other within 15 days of receiving the complaints, assistance in dispute resolution and mediation will also be given to Chinese consumers who stay within the border of Brazil for short period of time.
The Consumer Council established partnership with consumer organizations in the Greater Bay Area and DECO last year (2018). As Macao is currently positioning itself as the World Centre of Tourism and Leisure and a service platform between China and Portuguese-speaking Countries, together with the need to complement in national development strategies, the Council will continue to promote long-time cooperation of "One Platform" and strive to extend the service scope of "One Platform" to national level as well as other Portuguese-speaking consumer organizations.
Casimiro de Jesus Pinto, Consultant of the Secretariat for Economy and Finance, and Chan Hon Sang, Full-time member of the Executive Committee of the Consumer Council, attended the work meeting.
View gallery