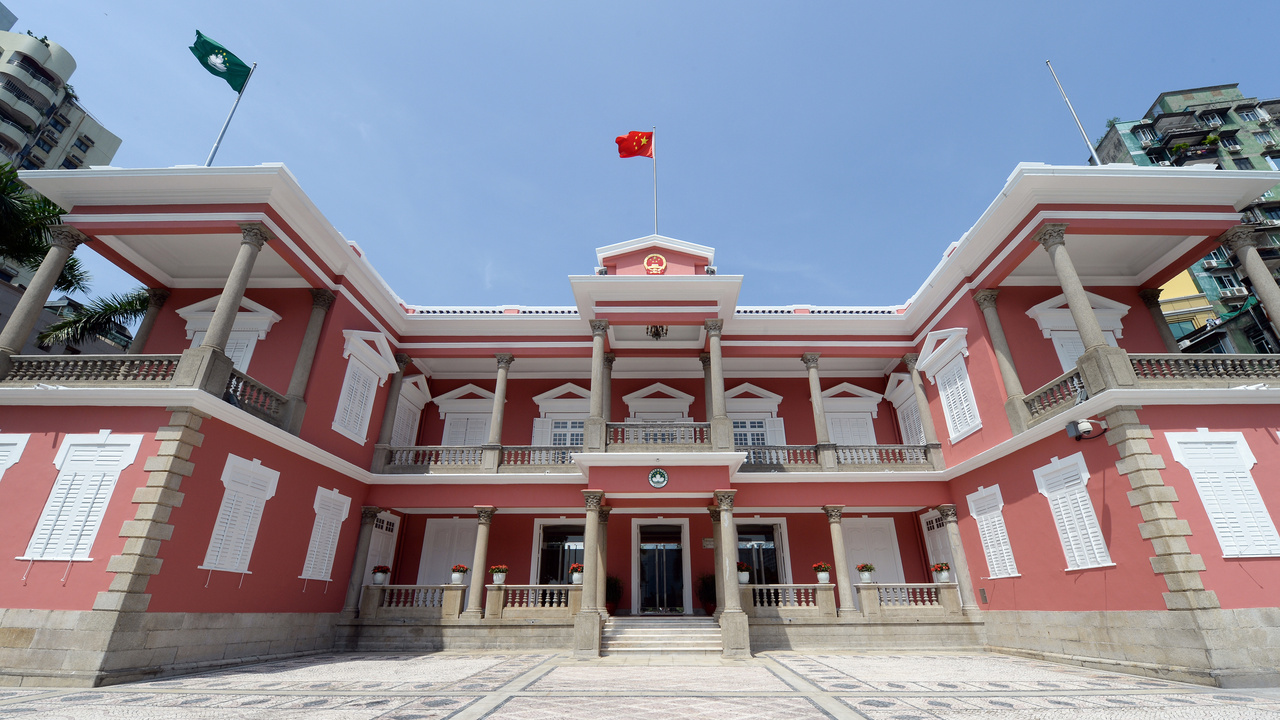 Government Headquarters open to public on 19 and 20 October
The Government Headquarters Open Day sessions will this year be held on Saturday 19 October and Sunday 20 October. The sessions will feature a series of performances and flower displays.
This year the flower display themes are the celebration of the 70th anniversary of the founding of the People's Republic of China, and of the 20th anniversary of the establishment of the Macao Special Administrative Region. The floral arrangements are contributions to the community festivities for the two anniversaries.
The Government Headquarters, on Avenida da Praia Grande, has four parts: the Protocol Palace; the front block and the rear block of the Government Headquarters Administrative Building; the adjoining Government Head Office Auxiliary Bureau Building; and a garden.
The Protocol Palace – including the Multi-purpose Room, the Lotus Room, the Grand Hall on the upper floor, the Green Hall, the Yellow Hall and the Blue Hall – as well as part of the garden, will be open to members of the public during the two days of Government Headquarters Open Day sessions, between 9am and 6pm.
During the Open Day sessions, members of the public will have the opportunity not only to appreciate the furnishings and decorative accessories of the Government Headquarters buildings, but also to enjoy live music performances by the Macao Police Band and the Macao Youth Choir.
In addition, a commemorative stamping facility will be available for the first time during Open Day sessions. Visitors bringing with them a suitable piece of paper can stamp it either at the exit point of the tour route, or at a temporary counter located near Nam Van Lake.
Visitors to the Government Headquarters are reminded that selfie sticks, pets, umbrellas, drinks and food are not permitted on the premises. For more information, please visit https://www2.sasg.gov.mo/en or telephone +853 2872 6886 during office hours.
View gallery