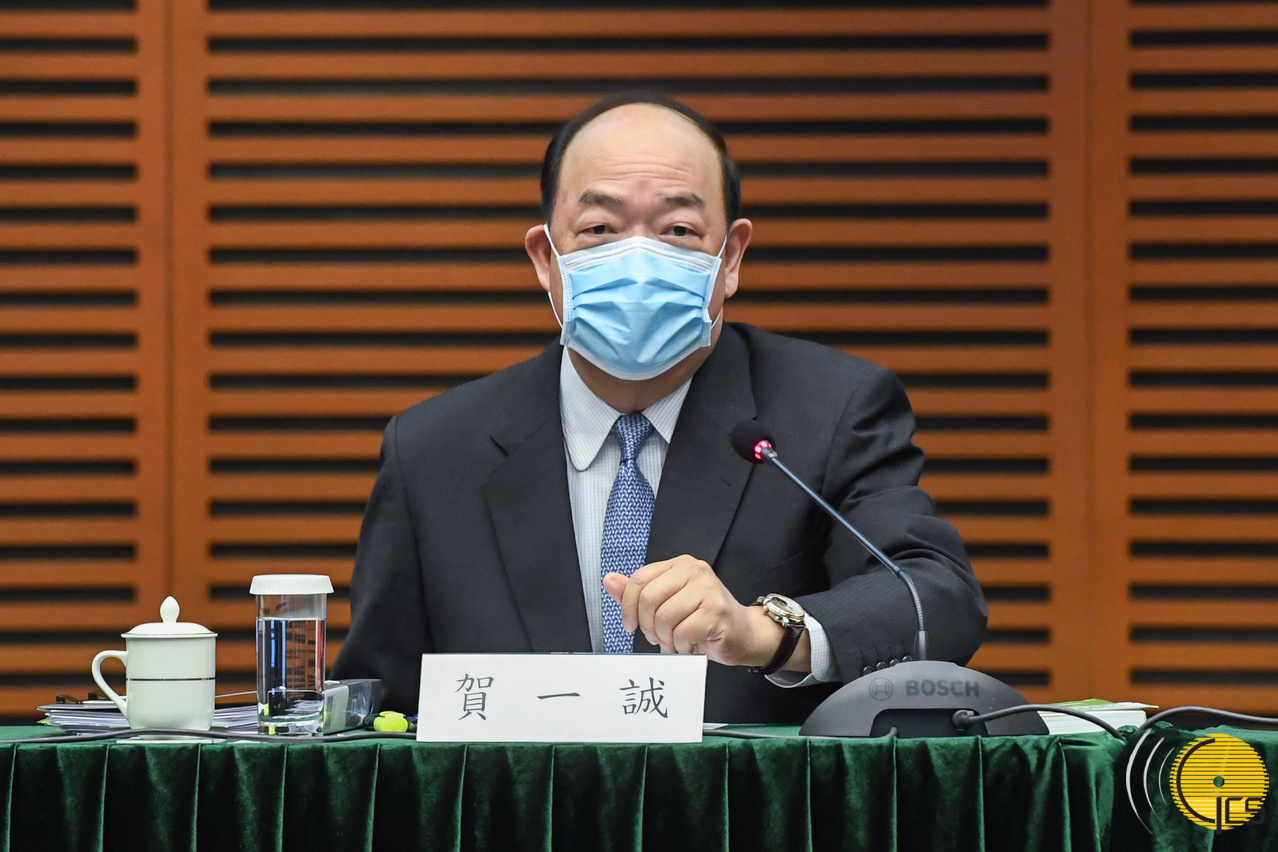 The Chief Executive, Mr Ho Iat Seng, attends a discussion session to follow up on the works outlined in the Policy Address for the Fiscal Year 2020.
The Chief Executive, Mr Ho Iat Seng, today directed all public departments to make further effort – within their respective areas of competence and authority – in order to realise measures outlined in the Policy Address for the Fiscal Year 2020.
Mr Ho gave the directive this morning during a session to follow up on tasks mentioned in the Policy Address. The session was held at the Macao Science Center and was attended by approximately 260 officials from public departments.
Public departments were asked to focus – in line with prescribed work timelines – on fulfilling their respective tasks scheduled for the coming seven months. Should any difficulties arise, relevant supervising bodies would provide necessary assistance, Mr Ho added.
During the two-hour session, the Chief Executive talked about the role of digital technology in governmental functions, and public spending. Mr Ho noted there had been progress made in advancing the Government's electronic services. The next phase would focus on how to foster data sharing among different departments, so as to enable the public to experience further the convenience of electronic services, he added.
Regarding public spending, Mr Ho stated public departments needed to cut spending: especially in relation to hosting receptions, producing souvenirs, and making outbound visits. This was due to an expected decrease in public income as affected by the COVID-19 pandemic.
In addition, Mr Ho took the opportunity during the session to express his gratitude to the public services for their dedication and contribution towards Macao's overall effort to curb the novel coronavirus from spreading within the local community.He also spoke highly of the interdepartmental effort in relation to epidemic-control work.
View gallery