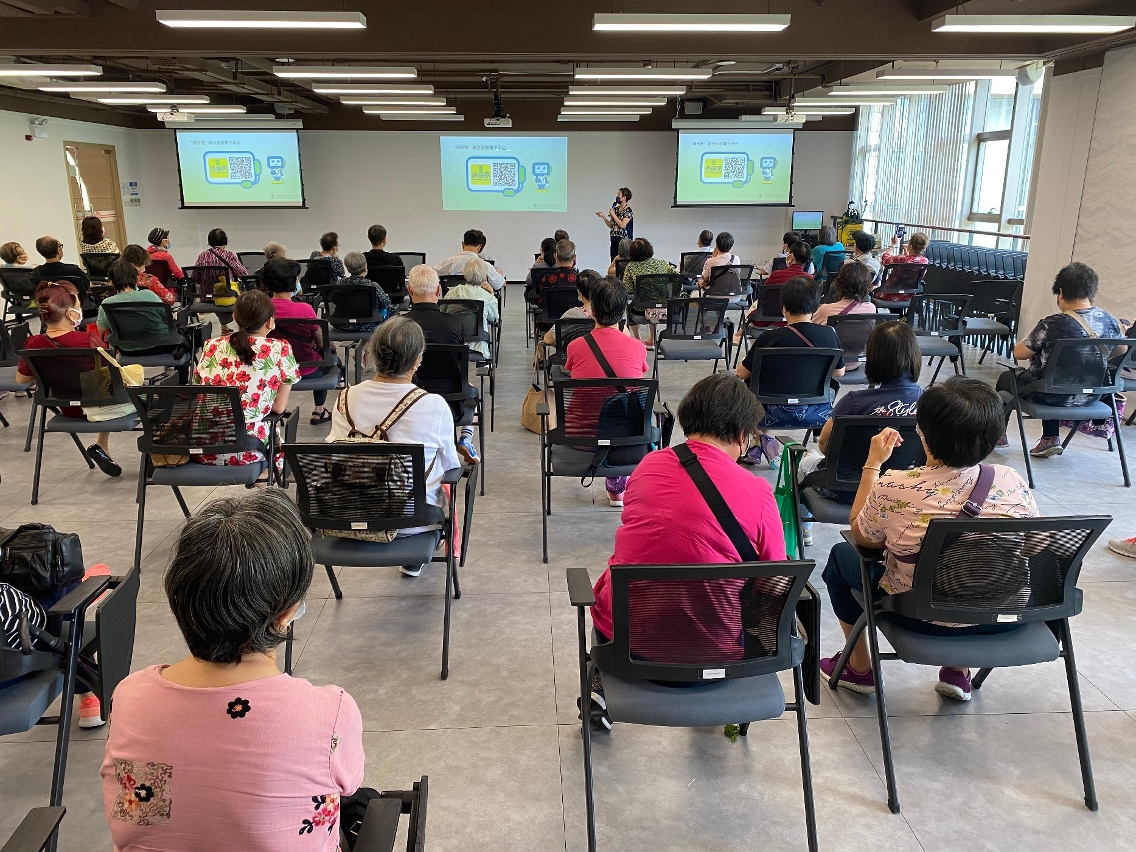 Participants getting assistance in scanning QR code of "Consumer Online"
In order to encourage increased usage of the "Consumer Online" e-services platform by consumers, the Consumer Council continues to conduct relevant talks to different communities.
The Council has been giving tutorial talks on "Consumer Online" to different communities since the platform launched at the end of 2020. Recently, the Council conducted two sessions for the General Union of Neighbourhood Associations of Macao and Macau United Citizens Association on 27 April and 18 May respectively, serving nearly 100 participants. Tutorial video was played on the sessions and demonstration on how to scan the QR code of "Consumer Online" was shown, functions of the platform including "Complaint", "Feedback", "Equiry" and "Activities of the Council" were all elaborated.
Participants said "Consumer Online" was easy to use
Participants at the talks experienced the functions of "Consumer Online" and indicated that they would choose to use this user-friendly platform.
Consumers are welcome to lodge complaint or make enquiry via "Consumer Online", responses and follow-up will be made by the Council as soon as possible.
Promotion on "Price Information Platform"
The Council also introduced its "Macao Price Information Platform" on both sessions, including the price comparison function and price differences between the highest and lowest prices of the 210 surveyed products being sold at the 37 supermarkets. Consumers are suggested to use the "platform" to make price comparison a habit.
The "Platform" currently includes price data of over 200 products and 6 different price surveys on specific products, fuel prices are also updated frequently. Consumers may use the app whenever they want once it has been downloaded on mobile phones or other devices.
Pay attention to e-payment procedures
As electronic payment is getting popular, consumers on the talks were reminded to pay attention to the transaction details when using mobile devices to make payment, including network safety, the importance of retaining transaction receipts and checking remaining balance to avoid disputes.
For the provision of better service to consumers, the Council will continue to work with various organisations for the promotion of "Consumer Online" and "Price Information Platform".
View gallery