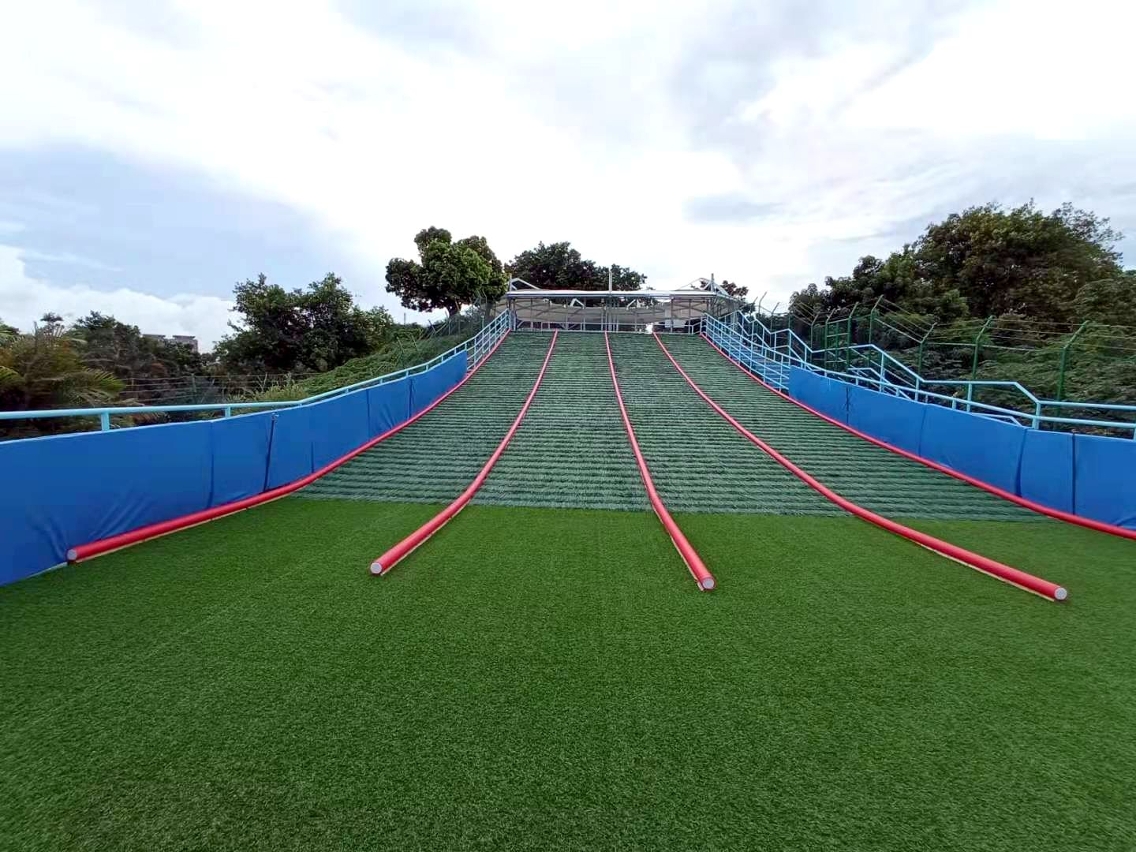 Grass skiing ground in Taipa Grande Natural Park reopens after completion of improvement works
To increase the safety and fun of using the grass skiing ground in Taipa Grande Natural Park, the Municipal Affairs Bureau (IAM) has completed the improvement works of the venue and it is reopened. The public are welcome to bring their children to the venue to play.
As the grass skiing ground in Taipa Grande Natural Park has been in use for many years, the facilities have shown signs of damage and aging in varying degrees. IAM thus carried out works to optimise the site and improve the facilities. These include installation of guard rails to turn the venue into a track-type grass skiing ground with four lanes and replacement of the rubber sledges for grass skiing, wire fencing, artificial grass turf, etc., in order to provide safer and more interesting grass skiing experience for the public. The opening hours of the grass skiing ground: Tuesday to Friday, 2:00 p.m. to 5:00 p.m.; Saturday, Sunday and public holidays, 9:00 a.m. to 12:30 p.m. and 1:30 p.m. to 5:00 p.m. It is closed to the public on Monday for facilities maintenance. If a public holiday falls on Monday, it is open to the public and the following working day will be a compensatory rest day.
For epidemic prevention, all individuals entering the mentioned facilities are required to undergo on-site temperature checks, wear face masks and keep a social distance of at least one metre. Alcohol for epidemic prevention is available on site for use by participants. Individuals with fever or symptoms of respiratory infections are not allowed to enter the venue. For details and enquiries, the public can dial the Civic Service Hotline 2833 7676.
View gallery